MR. LI YAN.
Our partner in China Mr. Li is one of the basic elements in Mc-Apoteket. He is our contact and only connection in China. This man is recently married and is always smiling. We have only seen pictures of his wife, and she is the most beautiful chinese girl. Mr Li is always at service to us, and very polite young man of modern China !
Mr Li and his wife has got a son!!!
LOOK AT THE PICTURES !
I BELIEVE MR. LI IS PROUD !

THIS IS THE FINEST BOY IN THE WORLD RGHT NOW ACCORDING TO LI AND HIS WIFE.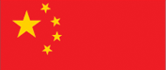 Visist his very nice homepage:
http://www.750sidecar-craft.com/default.htm
This is a pretty couple !
You can meet them in Beijing.